Office of Research and Graduate Education
---
About Us
Graduate Education Programs
Departments
Centers
Core Facilities
Resources
Research Opportunities
For Additional Information:
Diana R. Maue
Graduate Recruitment and Communication Coordinator
Biomedical Sciences & Clinical and Translational Science


Phone: (304) 696-3365




Email:

maue1@marshall.edu


Marie Murphy
Administrative Assistant
Biomedical Sciences


Phone: (304) 696-7278




Email:

murphyma@marshall.edu


MS, Research
Overview
Marshall University Biomedical Sciences Graduate Program may work in one of the following areas of interest with a faculty mentor within the departments of Biomedical Sciences and Clinical & Translational Science:
Epithelial transport
Regulation of intestinal sodium, glucose, amino acid

Regulation of renal Na-K-ATPase
Obesity related disorders

Intestinal inflammation
Renal disease
Toxicology
Breast cancer
Pulmonary disease
Addiction associated diseases
Diabetes
Hypertension
Bone growth abnormalities
Lipid homeostasis
Some Centers of research interest include:
Application Process
Deadline to apply for the MS, Research program is June 1.
Domestic applicants: When you are ready to apply to the Biomedical Sciences (BMS), Research Master's Program, the application process begins with the Marshall University Graduate Admissions Office. The non-refundable application fee is $40.
Click here to apply now
In addition to the university application process, please complete the
Biomedical Sciences Graduate Program online form
to which you will upload a COPY of your official transcript/s and GRE scores and your Statement of Purpose. Submission of the Biomedical Sciences Graduate Program form will notify the admissions committee of your interest.
The reference form is available on the
Biomedical Sciences Graduate Program online form
. References must be e-mailed directly from the referee to Graduate Admissions at
services@marshall.edu
AND to Marie Murphy at
murphyma@marshall.edu
.
International applicants: Please contact Marie Murphy for information and instruction at
murphyma@marshall.edu
.
Apply NOW!
Core Curriculum
Each student in the research Master of Science Graduate Program completes the following core set of courses:
Introduction to Nucleic Acids and Proteins (BMS 601)
Introduction to Cell Structure and Metabolism (BMS 602)
Regulation of Cell Function (BMS 603)
Cellular Basis of Disease (BMS 604)
Statistical Techniques for the Biomedical Sciences (BMS 617)
Communication Skills for Biomedical Sciences (BMS 660 and 661)
Seminar (BMS 680, minimum of 6 hours)
Introduction to Research (research rotations) (BMS 785)
Research (BMS 882, maximum of 15 hours)
Responsible Conduct of Research (BMS 644)
Each student must also successfully complete additional courses as determined by his/her research cluster and advisory committee. Please consult the individual Research Clusters to learn more about their respective requirements.
Students select an advisory committee no later than the end of the first year of graduate education. The committee usually consists of at least five faculty members with appropriate expertise.
Duration of Program
Students are expected to complete the degree within two years.
Questions?
We hope that we have piqued your interest in joining the Biomedical Sciences Graduate Program at Marshall University. If you have any questions, please feel free to contact one of the program staff listed below. You may also contact any of our students listed in the Current BMS Research Student Directory.
Diana R. Maue
Graduate Recruitment and Communication Coordinator
Biomedical Sciences & Clinical and Translational Sciences


Phone: (304) 696-3365




Email:

maue1@marshall.edu

Marie Murphy
Administrative Assistant
Biomedical Sciences


Phone: (304) 696-7278




Email:

murphyma@marshall.edu
Leadership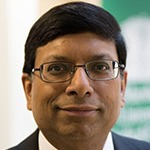 Vice Dean, Office of Research & Graduate Education
Phone: (304) 691-1841
sundaramu@marshall.edu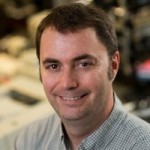 Co-Director, BMS Graduate Program
Phone: (304) 696-3523
egleton@marshall.edu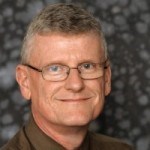 Co-Director, BMS Graduate Program
Phone: (304) 696-3531
green@marshall.edu