Office of Research and Graduate Education
---
About Us
Graduate Education Programs
Departments
Centers
Core Facilities
Resources
Research Opportunities
For Additional Information:
MS, Medical Sciences
Sharpen Your Competitive Edge for Medical School
Marshall University Joan C. Edwards School of Medicine (MU JCESOM) and the Office of Research and Graduate Education offers the ideal option for students who want to strengthen their academic record and enhance their science foundation prior to medical or other health-related professional schools.
MU JCESOM Medical Sciences area of emphasis is a rigorous, two-year, non-thesis degree coupling a challenging curriculum in the basic medical sciences with an exposure to research. It is specifically designed to build a strong application for medical school to increase your chance of acceptance.
Over the past eight years, 88% of MU JCESOM Graduate Education Medical Sciences students, who have applied to medical or other health-related professional schools, were accepted.
Many of the classes are alongside medical school students.
If you choose to take the MCAT, MU JCESOM Graduate Education Program will pay for half of an MCAT prep course registration fee for students who are registered to attend the second year of the Medical Sciences program.
For non-residents, the Medical Sciences program will establish the tie to West Virginia that is required to apply to Marshall University JCESOM.
Core Curriculum
A minimum of 36 credit hours is required to qualify for this non-thesis Master of Science degree.
Fall, Year I
Course title
Course number
Credit hours
Introduction to Nucleic Acids and Proteins
BMS 601
3
Introduction to Cell Structure and Metabolism
BMS 602
3
Seminar
BMS 680
1
Neurophysiology
PHS 628
2

Spring, Year I

Regulation of Cell Function
BMS 603
2
Cellular Basis of Disease
BMS 604
1
Seminar
BMS 680
1
Mammalian Physiology (recommended elective)
PHS 629
6
Students returning for the second year of the program may take an MCAT Prep course over the summer that will be partially subsidized by the MU JCESOM Graduate Program.

Fall, Year II

Course title
Course number
Credit hours
Medical Microbiology I
MCB 631
3
Seminar
BMS 680
1
Medical Pharmacology I (recommended elective)
PMC 621
6

Spring, Year II

Course title
Course number
Credit hours
Medical Microbiology II
MCB 632
3
Medical Pharmacology II (recommended elective)
PMC 622
2
Seminar
BMS 680
1
Introduction to Research
BMS 785
3
Biostatistics
BMS 617 or equivalent
3
Successful completion of this area of emphasis will require a 3.0 grade point average and acceptable performance on the final comprehensive assessment (pass/fail), which will be administered to all degree candidates during the final exam week in the spring semester of the second year. A minimum 36 credit hours is required for a non-thesis MS degree.
This degree will not guarantee admission into Marshall University School of Medicine or any other medical school.
Minimum Admission Requirements
Baccalaureate degree from an accredited college or university
One year of biology, chemistry, organic chemistry, and physics with associated laboratories; biochemistry and cell biology are recommended
Minimum 3.0 GPA overall with a recommended 3.0 for combined science and math courses
Official transcript from degree-granting institution/s; other transcripts may be required
Departmental materials: online form, three letters of recommendation, written statement of educational and career goals, copy of official transcript/s, CV
No entrance exam required
Application Deadline
Entrance into the Masters, Medical Sciences program is restricted to fall semester only. April 1st is the priority deadline for applications; however, we will accept and review applications until the class is full or July 1st, whichever comes first.

Application Process
For applicants who have applied to Marshall University Joan C. Edwards School of Medicine (MU JCESOM), you may request your AMCAS packet to be emailed to murphyma@marshall.edu. The three letters of recommendation and written statement in this packet will be used to fulfill those application requirements for your MS, Medical Sciences application. Requests must be emailed to Cindy Warren, Assistant Dean for MU JCESOM Admissions, at warren@marshall.edu. Domestic applicants: When you are ready to apply to the MS (non-thesis), Medical Sciences Program, the application process begins with the Marshall University Graduate Admissions Office. The non-refundable application fee is $40. Click here to apply now.
In addition to the university application process, please complete the Graduate Program online form to which you will upload a COPY of your official transcript/s and GRE scores and your Statement of Purpose. Submission of the Graduate Program form will notify the admissions committee of your interest.
Graduate students must provide references using the reference form. References must be e-mailed directly from the referee to Graduate Admissions at services@marshall.edu AND to Marie Murphy at murphyma@marshall.edu
International applicants should apply through this site: http://www.marshall.edu/graduate/admissions/international-admission/.

Review Process
Applications are reviewed by the Marshall University Joan C. Edwards School of Medicine's Graduate Program Committee.
Unofficial decisions are generally e-mailed by a co-director of the Graduate Program Committee within a week of the application review.
Official decisions are sent from the Graduate Admissions Office. In addition, if accepted to the program, you will receive an acceptance letter from a co-director of JCESOM Graduate Program, which will include a recommended deadline date for your response.

Assistantships
The program does not offer Graduate Assistantships (GA) for the Master's Program. You are not encouraged, but are permitted to seek assistantships through a Marshall University department. More information is provided on the Graduate College Graduate Assistantship Overview webpage: http://www.marshall.edu/graduate/graduate-assistantships-2/graduate-assistantship-overview/.
Apply NOW!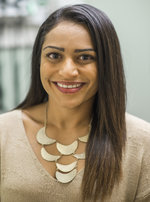 "My two year journey completing the master's program has played an invaluable role in my preparation as a first year medical student. Along with course exposure, I was given the opportunity to adapt and expand my methods of studying within the integrated curriculum. Additionally, I was able to build strong networks amongst students, faculty, and other members within Marshall's community to prepare me for this next chapter in my journey."
Preeya Shah, MS - Medical Sciences
Joan C. Edwards School of Medicine, President - Class of 2020
Requirements
Have a minimum 3.4 GPA in the Medical Sciences program at the time of the MU JCESOM interview
Graduate from the MS Medical Sciences program with a minimum 3.4 GPA
Pass the MS comprehensive exam on the first attempt in May of the program's second year
Benefits
An MCAT score will not be considered for admittance to MU JCESOM
For interview purposes, out-of-state applicants will be considered the same as in-state students, regardless of residency. MU JCESOM tuition cost will be based on residency status
With satisfactory standing, receive the mandatory program letter of support
Leadership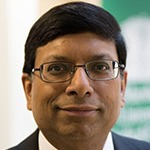 Vice Dean, Office of Research & Graduate Education
Phone: (304) 691-1841
sundaramu@marshall.edu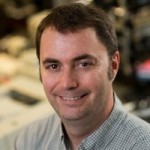 Co-Director, MU JCESOM Graduate Program
Phone: (304) 696-3523
egleton@marshall.edu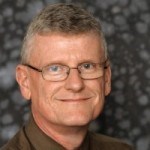 Co-Director, MU JCESOM Graduate Program
Phone: (304) 696-3531
green@marshall.edu