Office of Research and Graduate Education
---
About Us
Graduate Education Programs
Departments
Centers
Core Facilities
Resources
Research Opportunities
For Additional Information:
Diana R. Maue
Graduate Recruitment and Communication Coordinator


Phone: (304) 696-3365




Email:

maue1@marshall.edu


Kelly Gelbman
Administrative Assistant to Vice Dean
Research & Graduate Education


Phone: (304) 691-1841




Email:

gelbman@marshall.edu


Marie Murphy
Administrative Assistant


Phone: (304) 696-7278




Email:

murphyma@marshall.edu
Doctor of Philosophy in Biomedical Sciences (PhD)
Overview
Thank you for your interest in the Marshall University Joan C. Edwards School of Medicine (MU JCESOM) PhD program.
In addition to taking an interdisciplinary approach to, and developing a broad basis in, the biomedical sciences, PhD students in the MU JCESOM graduate program may work in one of the following areas of interest with a faculty mentor within the department:
Epithelial transport
Regulation of intestinal sodium, glucose, amino acid

Regulation of renal Na-K-ATPase
Obesity related disorders

Intestinal inflammation
Renal disease
Toxicology
Breast cancer
Pulmonary disease
Addiction associated diseases
Diabetes
Hypertension
Bone growth abnormalities
Lipid homeostasis
Neurosciences
Some Centers of research interest include:
When entering the PhD research program, students are required to complete rotations through a minimum of three different laboratories, each rotation consisting of at least 120 hours. These rotations help students build rapport with faculty and students, decide on their preferred area of research, and learn new research techniques.
For a complete list of research interests, see the faculty tabs below.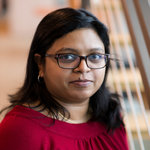 Assistant Professor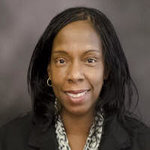 Assistant Dean of Diversity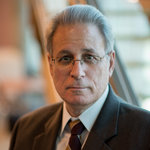 Clinical Informatics Data Architect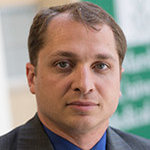 Director Research Development & Translation

Assistant Dean & Director Clinical Research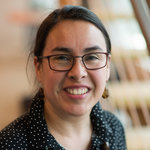 Assistant Professor, DCTS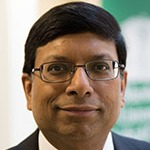 Vice Dean, Chairman, DCTS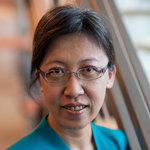 Assistant Professor
Minimum Admission Requirements
Baccalaureate degree from an accredited college or university.
One year of general biology, physics, general chemistry, and organic chemistry, all with associated laboratories. Although biochemistry and cell biology are not requirements for admission, they are highly recommended.
There is no minimum GRE score requirement; however, a score in the 50th percentile or greater on each section, verbal and quantitative, is preferred.
3.0 GPA, based on a 4.0 scale.



Application Deadline

Applications for the MU JCESOM PhD program are processed on a rolling basis and will be reviewed as soon as complete - please see the Application Process section, below. April 1st is the priority deadline for applications; however, we will accept and review applications until the class is full. For optimal admissions consideration, we recommend that you apply as early as possible.


Application Process

Domestic applicants: When you are ready to apply to the PhD program, the application process begins with the Marshall University Graduate Admissions Office. Click here to apply now. The non-refundable application fee is $40.
In addition to the university application process, please complete the Graduate Program online form to which you will upload a COPY of your official transcript/s and GRE, as well as your statement of purpose and CV. Submission of the Graduate Program online form will notify the admissions committee of your interest.
Three letters of recommendation from references familiar with the applicant's relevant academic/professional performance. Print the reference form, complete your section, and provide both pages of the form to each of your three referees. All instructions are on the form.
International applicants should apply through this site: http://www.marshall.edu/graduate/admissions/international-admission/


Financial Assistance

Accepted PhD students will receive an annual stipend, tuition remission, and $850 towards health insurance. The current stipend is $25,000 per year. Students also have access to Marshall University's Student Health Clinic.
In addition, students are strongly recommended to apply for grants. Examples of some of the fellowship and local grants that have been obtained by our students can be found on our Student Funding Opportunities page.
Our program does not require PhD students to teach within the classroom in order to qualify for stipend funding, which allows students to focus on the requirements of their research. Opportunities for classroom instruction are available, and instruction in public speaking is a core element of the program.


Apply NOW!
Core Curriculum
Students in the PhD program complete the following core set of courses:
Introduction to Nucleic Acids and Proteins (BMS 601)
Introduction to Cell Structure and Metabolism (BMS 602)
Regulation of Cell Function (BMS 603)
Cellular Basis of Disease (BMS 604)
Statistical Techniques for the Biomedical Sciences (BMS 617)
Communication Skills for Biomedical Sciences (BMS 660 and 661)
Seminar (BMS 680, minimum of 6 hours)
Introduction to Research (research rotations) (BMS 785)
Research (BMS 882, maximum of 15 hours)
Responsible Conduct of Research (BMS 644)
Students also must successfully complete additional courses as determined by their advisory committee. Please consult the advisory committee to learn more about their respective requirements.
Students select an advisory committee no later than the end of the first year of graduate education. The committee usually consists of at least five faculty members with appropriate expertise.
Duration of Program
Students generally complete the requirements of the PhD degree within five years. Students who possess a Master of Science degree in biomedical sciences or the equivalent when admitted generally require three to four years to complete the PhD degree.
Questions?
We hope you have an interest in the PhD program at Marshall University Joan C. Edwards School of Medicine. If you have any questions, please feel free to contact one of the Co-Directors listed below.
Leadership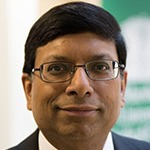 Vice Dean, Office of Research & Graduate Education
Phone: (304) 691-1841
sundaramu@marshall.edu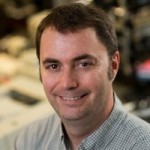 Co-Director, MU JCESOM Graduate Program
Phone: (304) 696-3523
egleton@marshall.edu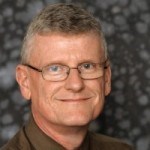 Co-Director, MU JCESOM Graduate Program
Phone: (304) 696-3531
green@marshall.edu